By BWC Team in 2023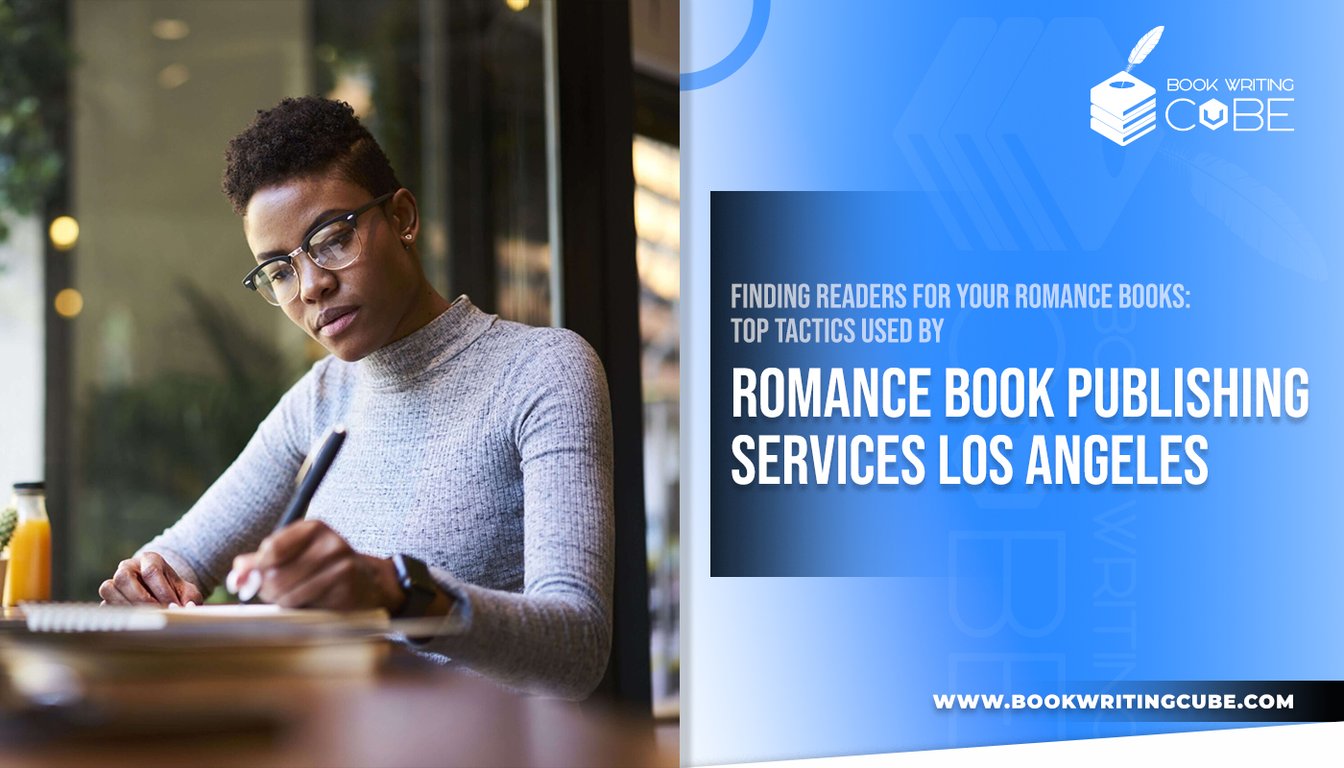 Romance readers are ravenous, constantly on the lookout for new authors with whom they may establish a meaningful connection. Each book they buy is a personal invitation into their life, a window into their imaginations and aspirations that they have kept secret. You have given your all to creating captivating stories of passion, love, and desire for readers as a romance writer.
The true difficulty, though, is getting your work noticed and making it a bestseller. You need to put in place a focused and successful promotion plan if you want to ignite the popularity of your romance novel and increase sales on sites like Amazon. With an emphasis on developing a sizable email list, use these five tried-and-true book promotion strategies by romance book publishing services Los Angeles that will make your readers want to read more.
Tactic 1: Embody the Image of a Bestselling Author
A romance author's brand is not just about the book itself, but also about how they appear in the world. A professionally designed cover, engaging book write-up, and an engaging author bio are essential book promotion tools. To build your author brand, update your bio on Amazon Author Central for all your titles, including those in multiple sub-genres.
One of the most overlooked book promotion tools is updating your book descriptions on Amazon Author Central. Use checklists and seek the help of an editor or author friend for creative ideas. Formatting choices can solidify your brand and make your products uniquely recognizable to shoppers. Use Amazon Author Central to find creative ways to work in your book keywords and other insights, including sections like From the Author and From the Inside Flap. Design your own Q&A to insert into the From the Author section to share more about yourself, your writing process, and what makes your work special.
Your covers also play an important role in your brand as a romance author. Check if your collective titles look like they came from the same person or if they are a mix of different designers and publishing stages. This can provide insight into how readers view you and impact your author brand recognition.
Tactic 2: Offer Your Readers An Enticing Glimpse Of What Lies Ahead
Romance readers are known for their eagerness, making it essential for authors to have a plan to publish more books. Novellas can be a powerful tool for meeting publishing deadlines and keeping readers engaged while waiting for the next full-length novel. Establishing a publishing schedule and sticking to it is important for a romance author's long-term book sales potential.
To keep readers engaged, authors can use novellas as a promotional tool. While discounts, giveaways, and social media presence can be effective, the ultimate goal is to provide a certain certainty in the next book. Creating a publishing schedule, sticking to it, and promoting it is the backbone of a romance author's long-term book sales potential.
To create a sense of confidence and ease in buying decisions, authors can highlight upcoming releases in their book descriptions and bios. Repeating key information in multiple locations across the platform can create a memorable impression, as readers often miss these details the first time.
Tactic 3: Write A Captivating Author Biography Worth Following
An author bio is often overlooked in romance authors' book promotion and sales arsenal. It is important to create a strong connection with readers, explaining why they write in the genre they are writing. A well-written bio can be a key book promotion tool, allowing authors to share their inspirations, their journey, and their personal life. It is essential to show that the author is a fan of the genre and that their personal life is relatable to the subgenre they write in. By being likable, real, and confident, readers will feel confident investing time and money in the author. Taking the author bio seriously and having fun with it can significantly impact the author's overall sales potential in the long run.
Tactic 3: Write A Captivating Author Biography Worth Following
A good book description is a powerful promotion tool that gets readers to buy your book quicker. It's similar to the book cover, which can be difficult to read and digest. The design element of your book description, especially on Amazon, can also be a deal-breaker. A poorly formatted description can be a real buzzkill, as it jams together without spacing, making it hard to read and digest. Proper formatting works with the psychology behind what makes people buy and helps shoppers scan for standout selling points.
A checklist to assess the effectiveness of a romance book description is provided:
Leads with an enticing opening sentence
Uses bolding and italics
Uses multiple paragraphs with no more than three sentences each
Includes a standout review excerpt
Includes any awards or accolades
Mention the series if applicable.
The actual description of your book is another important tool for conversion. It should not just be a synopsis but also lead with an emotion or emotionally charged sentence, use creative descriptors, include a teaser or cliffhanger, make the storyline or characters relatable, use bolding to highlight what makes the book special, and subtly implies the ending meets genre expectations.
It is essential to know what you can and can't do when it comes to book promotion. Ask a book-marketing person or another romance author for feedback, and if possible, ask your own list of super fans. By doing so, you can create a well-written and engaging book description that converts readers into book buyers.
Create an Engaging Book Synopsis from Leading Romance Book Publishing Services Los Angeles, Book Writing Cube!
Tactic 5: The Enormous Impact of Your Book Cover on Attracting Readers
A book cover is important for author branding and book promotion, especially in genre romance. It should look like it belongs on the bestseller list, without self-designing or using shortcuts. As part of book promotion due diligence, it is essential to keep an eye on the competition and check out what is topping the charts in your subgenre. A high quality, well-designed cover never goes out of style, and it should effectively communicate the tone of your story and your audience. A book cover is your number one book promotion tool, and without it, you will miss out on a lot of book sales.
The covers shared in this text are all from books that have topped the romance charts, but they are all-different and effectively communicate the tone of the book. If your book sales are lacking, consider updating your cover to meet today's standards. This simple change can save time and money on other book promotion strategies that may continue to fall flat due to not setting your book up for real success.
Key Takeaways
Romance book publishing services in California offer effective strategies to help authors find readers for their books. These services include building a strong author brand, leveraging social media and email marketing, and reaching the target audience. Book Writing Cube, a team of experienced professionals, can help craft a winning marketing strategy and help authors find the readers they need to succeed.
Ready to Captivate Your Audience? Avail these Top Tactics Now with Book Writing Cube.Hire Us Now!