As an author, you know that publishing a book can be daunting. There are many aspects to consider – from finding the right publisher to working with editors and designers. How do you know which online book publishing services are right for you? This blog post will help guide you through the world of book publishing services and show you how to find the perfect one for your needs. So what are you waiting for? Start exploring!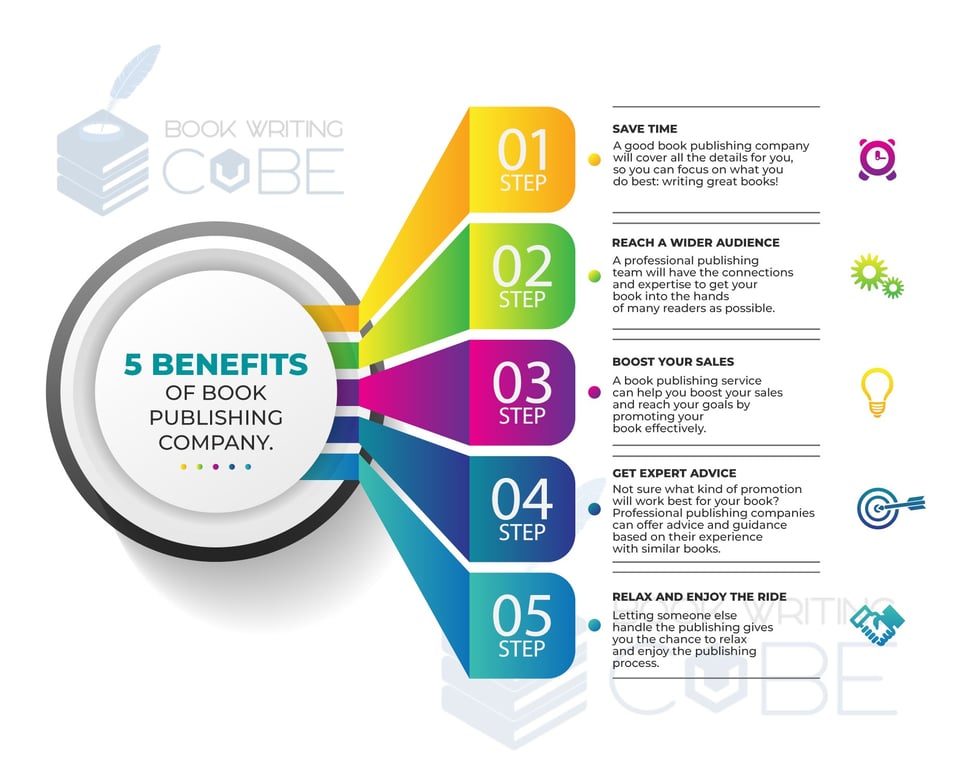 There are various book publishing services available to authors today, and the right service for you will depend on your specific needs and goals. Here are five of the most popular options:
1. Traditional publishing houses offer comprehensive services, from editing and design to printing and distribution. However, they can be very selective about which books they accept, and authors may have to give up some control over the final product.
2. Self-publishing companies provide everything you need to produce your book, but you'll have to pay for all the services upfront. This option gives you more control over the creative process but can be expensive.
3. Print-on-demand companies will print your book only when someone orders it, so there's no need to invest in a large print run up front. However, these companies typically charge higher per-unit prices than traditional printers.
4. E-book publishers can help you format and distribute your book as an e-book, reaching a global audience of potential readers. E-books often sell for a lower price than print books, so you may make less money per sale.
5. Hybrid publishers offer a mix of traditional and self-publishing services, giving you the best of both worlds. These companies are often more flexible than traditional publishers but still provide professional support and marketing expertise.
If you're an author, you know book marketing is essential to its success. But with so many options available, it can be hard to know where to start. That's where book marketing services come in. Here are five benefits of using a book marketing service:
1. Save time: A good book publishing company will cover all the details for you, from designing creative promotional materials to organizing book signings and events. You can focus on what you do best: writing great books!
2. Reach a wider audience: A professional book publishing team will have the connections and expertise to get your book into the hands of as many readers as possible. They'll also know how to target specific audiences, whether libraries, bookstores, or online readers.
3. Boost your sales: By promoting your book effectively, a book publishing service can help you boost your sales and reach your goals.
4. Get expert advice: Not sure what kind of promotion will work best for your book? Professional publishing companies can offer advice and guidance based on their experience with similar books.
5. Relax and enjoy the ride: Letting someone else handle the book publishing gives you the chance to relax and enjoy the publishing process. Knowing that your book is in good hands will allow you to focus on what's important: writing great stories that readers will love!
Choosing a book publisher is very important because you want your book to be a success. If you're an aspiring author, you want to choose a publisher like Book Writing Cube who values you, your ideas, and your dreams. After all, a publisher's success depends on the quality of its editors and its royalty rates, which means that you'll need to look beyond the name of the company to find the right publisher.
When choosing book publishers, meeting the entire team is important. This means meeting the sales and marketing professionals and the publicity team. A good working relationship with each of these professionals will make a big difference later. In addition, you'll want to find a book publisher who will be honest with you and your book.
In terms of book marketing, the publisher's priorities will greatly impact your book's marketing.
For example, lead titles are often the most heavily promoted since they are likely bestsellers. The marketing of a book will depend on how well it appeals to the target market. It might have great appeal if the author is well-known or if it's compatible with recent reading trends.
Research the publisher's catalog carefully. It's a business, so publishers want to make money from each book they publish. Be sure to ask questions and learn what kind of books they publish and whether they are interested in your genre. In addition, be sure to network with other book writers and authors to learn more about the publishing industry.
This way, you'll be able to choose a book publisher with confidence.
Self publishing service is a viable option for many authors. This type of publishing is a great way to maximize the potential royalties. The key is to focus on having a professionally-designed book, executing a solid marketing plan, and distributing it in a way that makes sense. Then you can outsource some processes to self-publishing services and focus on getting the royalties.
There are dozens of self publishing service platforms. Each self publishing book company offers different features and costs. You can compare the different features before making a decision. For example, an eBook will be less expensive than a print book. At the same time, an audiobook will cost several hundred or even thousands of dollars, depending on the narrator and the quality of the narration.
Self publishing a book can cost anywhere from $0.60 to $5.00. The cost will increase if the book is long or has many images. To save money on printing, you can buy books in bulk. However, some printers require a minimum order before printing a book.
Finding the ideal book editing services for your book doesn't have to be a hassle or an expensive endeavor. Finding book editors capable and reasonably priced will help you produce a better book, remove obstacles that might keep you from publishing, and give your readers more for their money.
These 4 steps can help you find the ideal book editor for your book:
You'll almost certainly need professional book editing services in addition to your own revisions. There are various levels of book editing. A developmental editor will look at the big picture, assisting with structure and content. You could even include them early in the writing process.
Line and copy editors will review sentence structure, typos, punctuation, vocabulary, and page flow. A proofreader will look for common consistency and formatting errors.
It's no secret that the most successful authors specialize in a niche, whether they have started out or have been writing for a while. Why? Concentrating on a specific niche allows service providers to become a professional in that field, write better content, ask proper questions, find sources, and conduct research.
Step 3 — Research The Company's Experience.
One of the first things to consider when looking for eBook writing services is their experience. Request a sample of their work. Many experienced writers have worked for traditional publishers; inquire about their years of in-house writing experience.
Examine their testimonials and obtain work references. If they've written a best-seller, that's a good sign. If you want to see how they work with your project, request a sample edit on a few pages of your book.