By BWC Team in 2023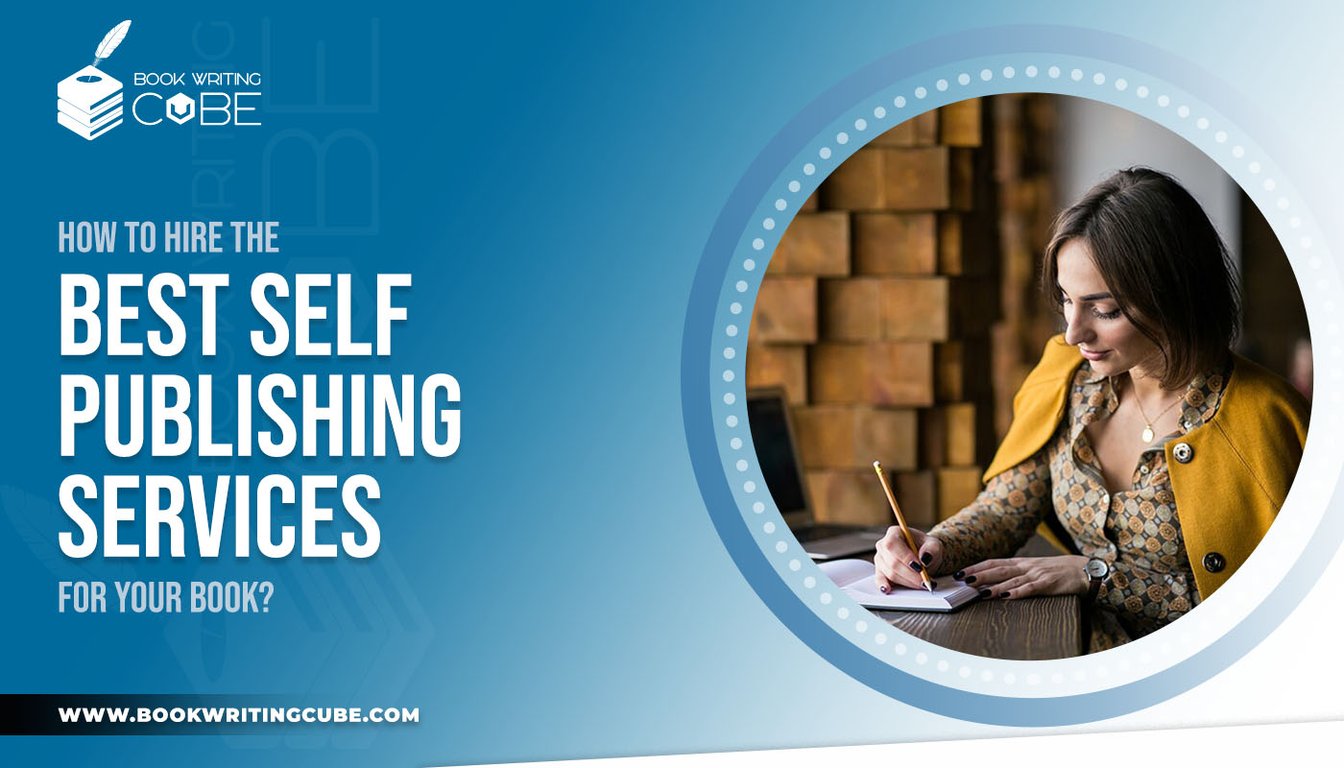 Are you an aspiring author seeking to self-publish your book? Choosing the right self publishing services can make all the difference in turning your literary dreams into a reality. In this blog, we will guide you through the process of selecting the best self publishing services that align with your goals and aspirations.
We'll explore the world of self publishing, highlighting its advantages and why it has gained immense popularity. From understanding different types of services to assessing quality, pricing models, and reputation, we'll equip you with the knowledge you need to make an informed decision. Get ready to embark on your self-publishing journey with confidence!
Understanding Self Publishing
Self publishing refers to the process of independently publishing a book without the involvement of a traditional publishing house. It gives authors full control over the publishing process, from content creation to distribution.
Advantages of Self Publishing:
Creative Control
Self-publishing allows authors to retain complete creative control over their work, including cover design, formatting, and content decisions.
Higher Royalties
Compared to traditional publishing, self-published authors often receive higher royalty rates, leading to increased earning potential.
Faster Publishing Timeline
Self-publishing eliminates the lengthy waiting periods associated with traditional publishing, enabling authors to bring their books to market quickly.
Reasons Why Self-Publishing Has Become Popular:
Technological Advances
The rise of digital publishing platforms and print-on-demand services has made self-publishing more accessible and affordable for authors.
Creative Freedom
Authors appreciate the freedom to write and publish books that may not fit traditional publishing criteria or genres.
Entrepreneurial Opportunities
Self-publishing allows authors to build their personal brand and establish themselves as independent entrepreneurs in the publishing industry.
Types of Self-Publishing Services
When it comes to self-publishing, there are different types of services available to authors.
Let's explore them:
Print-on-Demand (POD) Services:
Print-on-Demand services allow you to print physical copies of your book as and when orders are placed. With POD, you don't have to worry about inventory or upfront costs. However, it's important to consider the pros and cons.
eBook Distribution Platforms:
eBook distribution platforms provide a digital medium for publishing and distributing your book. They offer features and benefits like global reach, easy updates, and higher royalty rates. Some popular eBook distribution platforms to consider are Amazon Kindle Direct Publishing (KDP), Smashwords, and Draft2Digital.
Full-Service Self-Publishing Companies:
Full-service self-publishing companies offer comprehensive support throughout the publishing process. They provide services like editing, cover design, formatting, distribution, and marketing assistance. When selecting a full-service company, consider factors such as reputation, customer reviews, and the specific services they offer. Evaluating these criteria will help you make an informed decision.
Assessing the Quality of Self Publishing Services
When it comes to editing and proofreading, professional assistance is paramount. It enhances the readability and credibility of your work. Evaluate the quality of editing services by considering the qualifications and experience of editors. Find reliable editors and proofreaders through referrals, online platforms, or professional networks.
Book cover design and formatting significantly impact book sales and reader engagement. Consider factors like visual appeal, genre suitability, and market trends when assessing cover design services. Book Writing Cube offers expert assistance, ensuring your book stands out in the crowded marketplace.
Hire Book Writing Cube for reliable editing, captivating cover design, extensive distribution, effective marketing, and transparent pricing. Take your self-publishing journey to new heights with their comprehensive support.
Finalizing Your Decision
Finalizing your decision on self publishing services requires a systematic approach. Start by creating a shortlist of potential service providers based on your research and recommendations. Next, carefully weigh the pros and cons of each service, considering factors like pricing, quality of services, and customer reviews. Assess how well each option aligns with your goals and needs as an author. Finally, armed with this valuable information, make an informed decision that will set you up for success. Remember, choosing the right self publishing services is a crucial step toward bringing your book to life and reaching your desired audience.
Publish your book on your terms. With Book Writing Cube the best self publishing company, you have the power to make your literary dreams a reality.
Key Takeaways
Selecting the best self publishing services for your book is an important step toward achieving your publishing goals. By understanding the different types of services available, evaluating their advantages and disadvantages, and considering your specific objectives, target audience, and budget, you can make an informed decision. Remember to prioritize aspects such as editing and proofreading, cover design and formatting, distribution, and marketing support. Thorough research, including reputation and customer reviews, is essential in recognizing reliable services. With careful consideration and the right self publishing partner, like Book Writing Cube, you can confidently navigate the self publishing landscape and bring your book to the hands of eager readers.