What Is An Author Biography?
An author's biography is a short summary of an author's life and work. It typically includes the author's birth and death dates, as well as a brief overview of their writing career. A short biography can be helpful for readers who want to learn more about an author's life and work. It can also be useful for writers who are looking for information about an author's work.
How To Write An Author Bio?
A well-written author's biography can be the difference between someone clicking on your book and someone passing it by. When you're learning about how to write an author bio, keep the following in mind: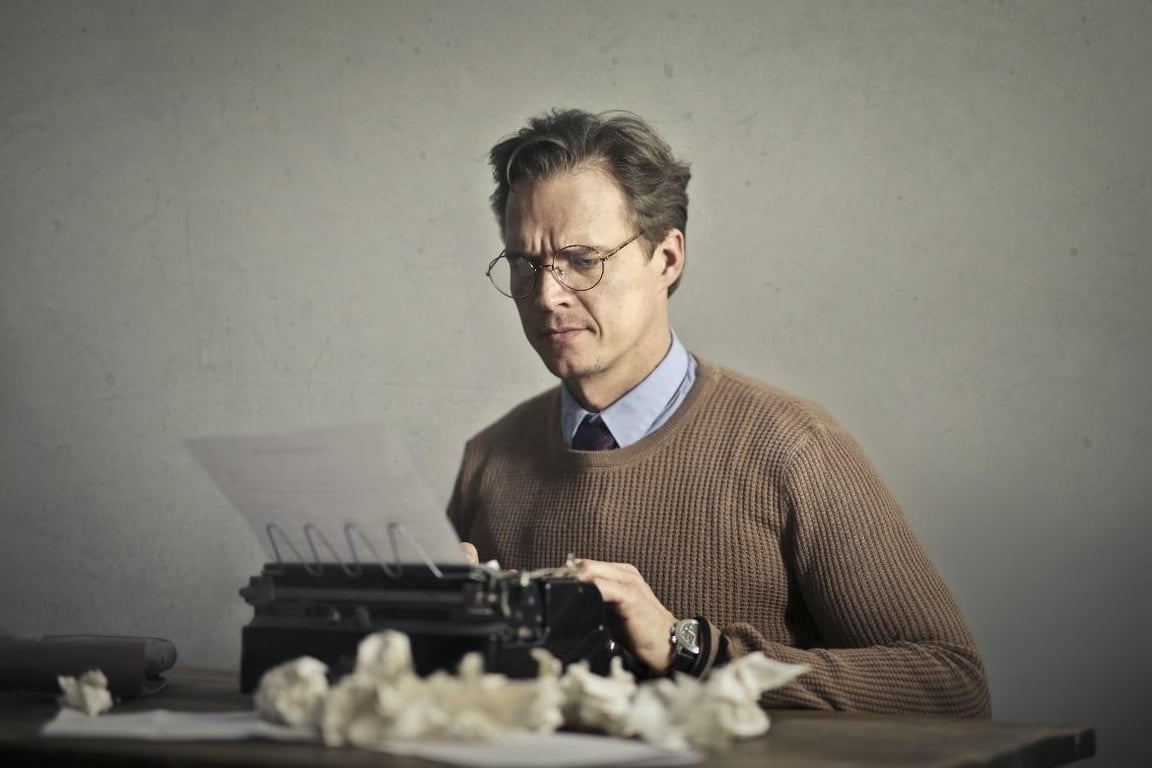 - Keep it brief. Most people won't want to read a longwinded bio. Stick to the essentials.
- Make it interesting.
An author's biography is important because it gives the reader a sense of who the author is and what they are about. It can help to establish the author's credibility and help the reader understand why they should care about what the author has to say. An interesting author's biography can also make a book more appealing to potential readers. Therefore, it is important to take the time to write an interesting and informative short biography.
- Use the third person. It may feel strange to refer to yourself in the third person, but it's the convention for author bios.
Third-person can be used in author biographies to provide a more objective view of the author's life. It can also be helpful to use the third person when describing events or situations that are emotionally charged, as the first person could inadvertently bias the account. The Third-person also allows for a more distanced perspective, which can be helpful when examining sensitive topics.
When using the third person, it is important to be mindful of how you refer to the author. While "he" and "she" are commonly used pronouns, some authors may prefer to use gender-neutral or non-binary pronouns such as "they," "ze," or "xe." It is always best to check with the author beforehand to see what pronouns they would prefer you to use.
Overall, using the third person in author biographies can be a great way to provide a more objective and unbiased view of the author's life. However, it is important to be respectful of the author's wishes and to use the correct pronouns when referring to them.
- Highlight your accomplishments. Include any awards you've won or bestsellers you've written.
- Use keywords.
When it comes to writing an author's biography, using keywords is a great way to help ensure that the target audience can find your work. By including keywords related to your genre or subject matter, you make it easier for interested parties to stumble across your work while browsing online. Additionally, if you're looking to submit your work to publications or other venues, using keywords can help editors or other gatekeepers get a better sense of what your writing is all about at a glance. Ultimately, though, the most important thing is to write a bio that accurately and engagingly represents who you are as an author - so don't be afraid to let your personality shine through! By following these tips, you can write an author's biography that will make people want to read your books.
How To Write About Yourself As An Author?
As a new author, it can be difficult to write about yourself in a way that is both engaging and informative. However, by following a few simple tips, you can create a self-portrait that will capture the attention of the target audience.
First, be sure to focus on your writing style. What makes your work unique? What themes or topics do you explore in your writing? Highlighting these elements can help readers understand what to expect from your work.
Additionally, it can be helpful to discuss your background and experience as an author. Where did you study writing? What have you published thus far? Sharing this information allows readers to develop a better understanding of who you are as an author.
Finally, don't forget to mention your future plans as an author. What are you working on currently? What can readers look forward to in the coming months or years? By giving a glimpse into your future projects, you can whet your readers' appetites for more of your work.
By following these tips, you can write about yourself in a way that is both engaging and informative. In doing so, you'll give your readers a better sense of who you are as an author and what they can expect from your work. If you are struggling to write a compelling author bio, you can hire a professional book writing company, such as Book Writing Cube, to help you. With a team of diverse and talented writers, we can help you curate the perfect book to launch your writing career. Our wide range of services includes book editing, book publishing, eBook writing, and book marketing. Book Writing Cube is focused on providing professional services for cost-effective prices.
Top Tips On How To Write An Author Bio
Now that you know how to write an author bio, here are some tips on how to make sure it's effective:
Make it personal.

Your bio should give readers a sense of who you are as a person, not just as an author. Share some fun facts about yourself, or talk about what drives you to write.

Keep it brief.

Bios should be short and concise - no more than 100-200 words. This way, you can focus on the most important details without overwhelming your readers.

Be specific.

Don't just say that you're a writer - say what you write and why you're passionate about it. Give readers a taste of your personality and style, so they know what to expect from your books.

Use strong language.

Your bio is a chance to make a good first impression, so choose your words carefully. Use active, descriptive language to catch attention and hold interest.

Be honest.

Don't try to be something you're not - readers will see through it eventually. Be genuine, share your true story, and let your personality shine through.
How To Sell More Books With An Engaging Author Bio?
An author's biography can be a powerful tool for helping to sell more books. An engaging, well-written bio can help to create a connection with potential readers and can help to persuade them to buy more books. It is important to make sure that your bio is well-written and interesting and that it accurately represents you and your work. A bio that is full of errors or that is boring and dull will not help to sell your books. Take the time to craft a thoughtful, engaging bio that will give potential readers a sense of who you are and what your work is all about. Your bio should be updated regularly so that it accurately reflects your current work and interests.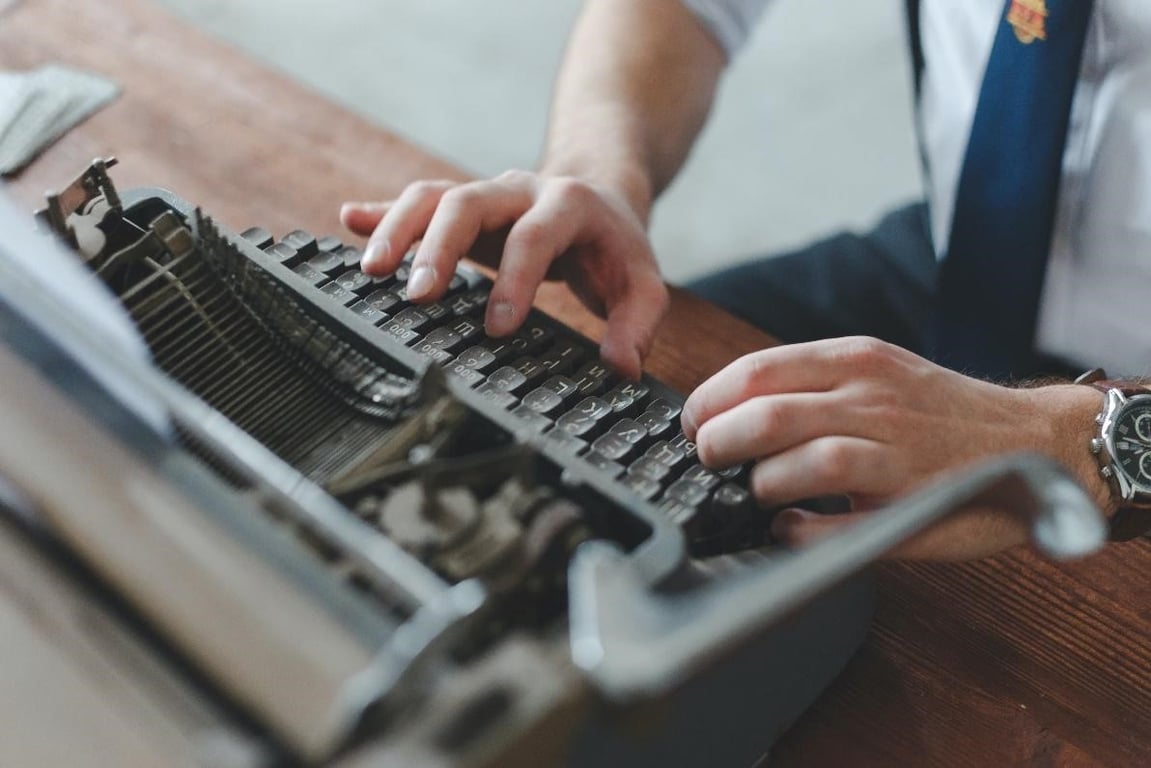 How To Format An Author Bio? Make It Look More Interesting
When formatting an author bio for the "about me page," it's important to make sure that it looks interesting and catches the reader's attention. You can do this by using interesting and unique fonts, adding quotes or interesting facts about the author, and using colorful language. It's also important to keep the bio brief and to the point so that readers can quickly learn about the author and their work. By following these tips, you can ensure that your author bio will stand out and be remembered by readers.
Best Author Bios Ever Written
When it comes to author bios, there are a few that stand out above the rest. One of the best bios I've ever read was for author J.D. Salinger. It was short, sweet, and to the point. It said, "J.D. Salinger is a writer." That's it. No flowery language or over-the-top descriptions. Just a simple statement that lets you know who he is and what he does.
Another great bio is for author Maya Angelou. It starts out by talking about her childhood and how she overcame many obstacles to become a successful writer. It then goes on to list some of her most famous works and accomplishments. It's a great example of how an author's bio can be both informative and inspiring.
Whether you're looking for something short and sweet or long and detailed, these are two of the best author bios I've ever come across. Take a look at them and see what you can learn from each one.
Both J.D. Salinger and Maya Angelou have very different writing styles, so their bios reflect that. Salinger's is short and to the point, while Angelou's tells her story in a more detailed way. If you're not sure what kind of author bio would work best for the "about me page," take a look at some other authors' bios to get an idea of what might work for you. You can also ask a friend or family member to read over your bio and give you their opinion. Ultimately, it's up to you to decide what kind of author bio for your "about me page" will work best for you and your writing.