By BWC Team in 2023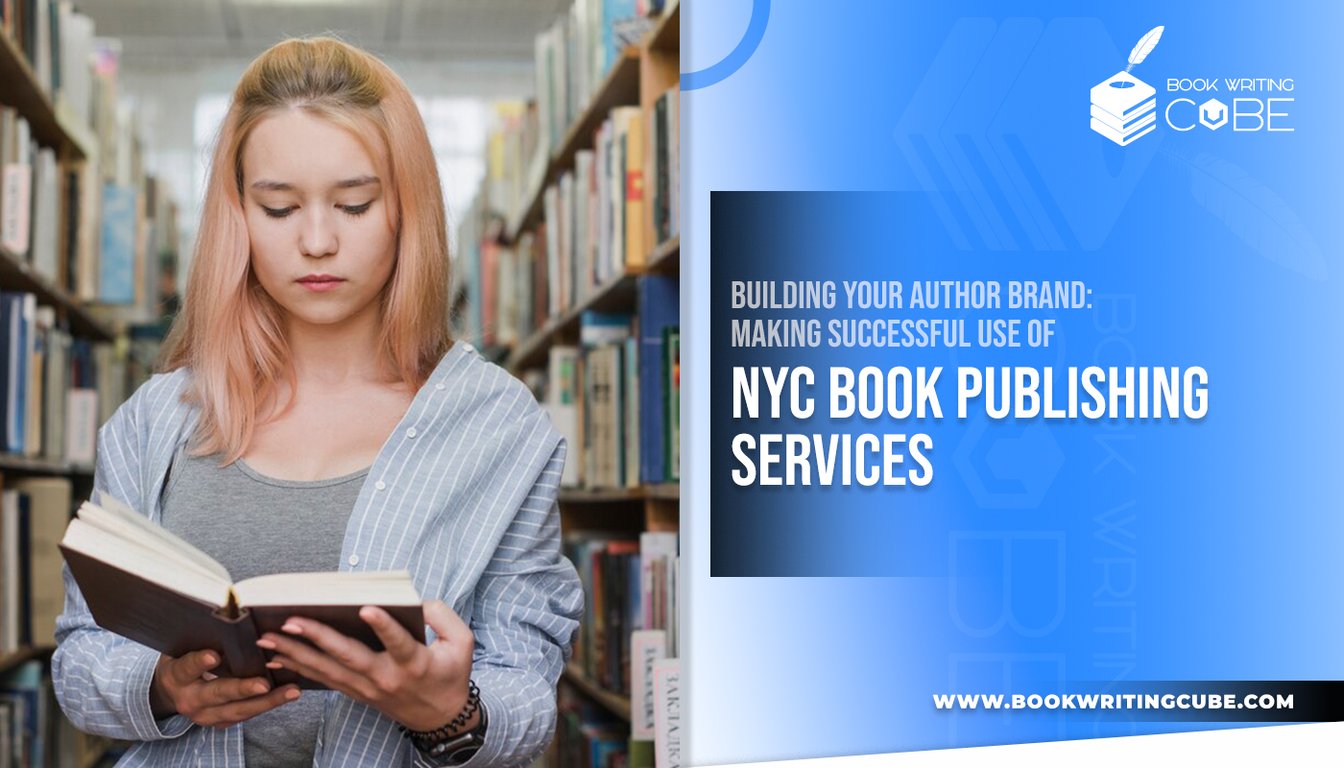 As writers, we use various methods to achieve success and recognition. Having a unique brand is important for an author's marketing strategy, as it sets them apart and can significantly impact their author journey. It's essential to effectively use this brand in various aspects of your writing, such as your website, Facebook page, and social media posts. With determination, a smart approach and by hiring Book Publishing Services New York City, you can build a strong connection with your readers and make a significant impact on your audience. Many authors often overlook branding. With so much to focus on, creating a brand for yourself and your books might seem unimportant.
With countless books available, both in stores and online, readers only spend a few moments deciding what to read next. That's where your branding comes in. If readers quickly recognize your book as yours and remember seeing it before, they're more likely to pay attention. Branding means creating a clear and unique image for yourself that sets you apart from other authors. It's about promising your readers a certain experience, so when they enjoy one of your books, they'll look for more. So, start building your author brand today to make your author journey more successful.
What Does Author Brand Means?
Your author brand is your identity as a writer and how your audience perceives you. It is shaped by various aspects such as writing style, website design, color scheme, formatting, social media posts, blog articles, podcast interviews, business cards, and reader emotion. Your brand evolves as you grow as a writer, helping you communicate your work and its unique qualities. Building your brand allows you to make yourself known as a writer, allowing readers to form opinions about you and establishing a strong foundation for your writing career. However, branding can be confusing for newcomers, as it is essentially your personality and how you present yourself to the world.
6 Ways To Build An Authentic Author Brand With Book Publishing Services New York City
Authors often struggle to understand how their brand is built, but emerging technologies and social media are increasing outreach rates and ensuring effective communication. Brand storytelling, emphasizing customer importance, allows authors to draw attention to their work and benefit readers by offering useful information. Some writers may not understand the importance of branding, leading to a brand that doesn't represent them the way they want. However, tweaks are expected to improve the brand. To create an intentional author's brand, authors should focus on putting their unique characteristics into practice.
Step 1: Generate A Tagline That Best Describes You
Create a tagline that describes you in one or two sentences, focusing on your unique qualities. Start by sketching a draft and optimizing it. Research slogans and missions from other authors and highlight your preferred elements. Complete your original version and share it with Twitter users for inspiration. Check out interesting and catchy taglines on Twitter.
Step 2: Unique Brand Voice
To stand out from other writers, focus on uniqueness and individuality. Reflect on how you want to appear to your readers when they hear your name. Your brand voice is the style of communication presented in emails, social media posts, and marketing materials. Think about your values and what you want to share with your readers. Avoid jumping from tone to tone, as this can lose your individuality and make your voice unbranded.
Step 3: USP Is Mandatory
To sell more books, it's important to understand your unique selling proposition. Share what sets you apart from other authors and why they should read your work. Consider your unique character and plot abilities. Ask your friends, family, or colleagues what they find fascinating about your books to identify potential strengths.
Step 4: Know What To Advertise
To build an authentic author brand, focus on creating a website around your writing persona rather than just promoting your first book. Use your name as the primary focus, with all resources promoting your work. Consistency is key, using the same visuals, colors, fonts, and brand voice in all promotional materials. This will allow you to promote future books while maintaining your principles and values.
Step 5: Have Clear Visual Identity
To create a successful design kit, focus on your work's genre, style, and theme. Choose colors that align with your brand's mission, style, and voice. For example, bright colors are suitable for children's books, while darker ones are suitable for horror and thrillers.
Step 6: Implement Your Brand Everywhere
Develop a brand that is not just a shelf in the closet, but should be applied everywhere to ensure people associate your brand style with your name. Make the brand part of your writing career by incorporating it into your author website, social media profiles, and emails. Your website should contain information about your biography, novels, links to social platforms, and resources for ordering your book. Consider author photos and personal content for fans. Social media profiles should have a friendly, approachable vibe, making them a great way to connect with readers. Visuals for your social media strategy should include your branded elements. In every email or newsletter, include your defining visual elements and use the same tone of voice as your other writings.
Branding has some great benefits. Read below to know more:
Brand Awareness Strategy
To effectively promote your author brand, set clear goals and understand your reader's journey. Identify your desired end point to create the right content for book promotion strategies. Develop a promotion strategy by defining your ideal reader, creating unique marketing materials, and collaborating with authors and influencers in the writing industry. Create a content strategy, schedule publications, and follow through on them. Create an email list based on your blog, site visitors, and social media followers, using strong lead magnets. Reward loyal readers and those who advertise your book, as this is valuable word-of-mouth marketing.
Continue your growth by asking for and analyzing feedback from readers. This will help you make adjustments to suit your audience and build your brand reputation. If you feel comfortable, try connecting with new audiences, platforms, and alternative markets, such as tapping into a new subgenre. By following these tips, you can create a successful author brand that resonates with your audience and helps you grow your brand.
Key Takeaways
Building your author brand is an essential aspect of building a successful career in book publishing. By leveraging the expertise and resources of book publishing services New York, you can create a powerful and effective brand that resonates with your target audience and sets you apart from other authors in your genre.
From developing a clear brand strategy to creating a consistent visual identity and developing a strong online presence, there are many key elements to building a successful author brand. By taking the time to carefully curate your brand and work with experienced professionals in the industry, you can establish yourself as a respected and influential author who is poised for long-term success in the publishing world.
So do not hesitate to take the necessary steps and sign up on Book Writing Cube, to build your author brand today and take your career to a better place.