By BWC Team in 2023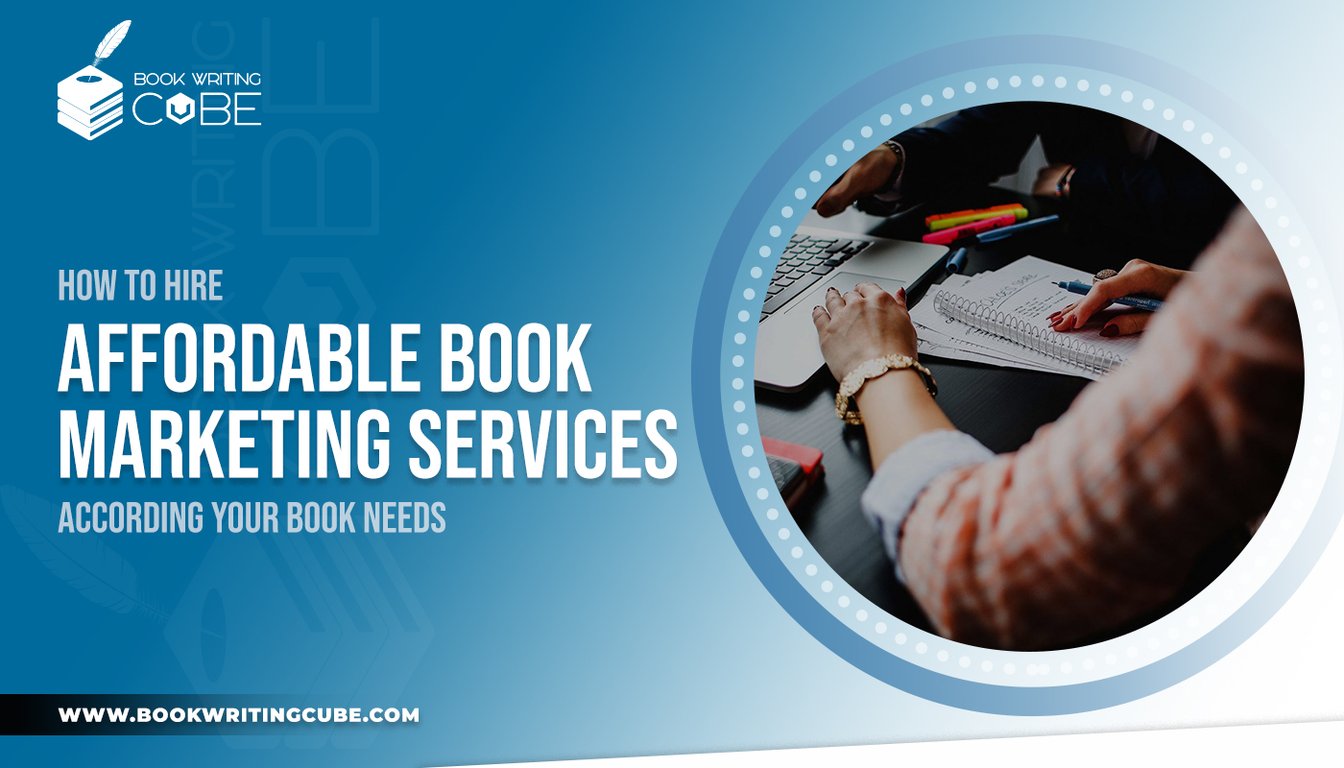 Are you an author struggling to find affordable book marketing services that actually provide value? You are not alone. Book marketing is essential for the success of any author, but the cost can be a major obstacle. Do not give up on your dreams just yet! In this blog, we will guide you through the process of hiring affordable book marketing services that can make a real difference for your book. So, get ready to take your book marketing to the next level and achieve the success you deserve!
Researching Affordable Book Marketing Services
Once you have a clear understanding of your book marketing needs, it is time to start researching affordable marketing services. Here, we will explore traditional vs. digital marketing options, online platforms for finding book marketing services, and how to assess the credibility of service providers.
Traditional Vs. Digital Book Marketing Options
Traditional marketing options such as print ads, book tours, and book fairs can be costly and may not yield the desired results. Digital book marketing options such as email marketing, social media marketing, and content marketing can be more cost-effective and reach a wider audience. Consider which options align with your marketing goals and budget.
Online Platforms For Hiring Book Marketing Services
There are several online platforms that can connect you with affordable book marketing services. Social media platforms such as Twitter and LinkedIn can help you connect with marketing professionals and agencies. Author communities and forums can provide valuable recommendations and insights.
Assessing The Credibility Of Book Marketing Services
When researching affordable book marketing services, it is important to assess the credibility of service providers. Look for client reviews and testimonials on their website and social media profiles. Check their portfolio and past work to ensure they have experience in your genre. Check their professional affiliations such as membership in author associations or industry organizations. Do not hesitate to ask for references and conduct due diligence before making a decision.
Strategies for Negotiating Affordable Rates
Affordability is a key concern for authors when it comes to book marketing. Here, we will cover some effective strategies for negotiating affordable rates with service providers.
Tailoring Services To Your Budget
One effective strategy for negotiating affordable rates is to tailor services to your budget. Communicate your budget constraints to service providers and ask them to provide services that are within your budget. This can help you get the most value for your money and avoid overspending.
Bundling Services For Cost-Effectiveness
Another strategy is to bundle services for cost-effectiveness. Many service providers offer bundled packages that include multiple services at a discounted rate. This can be a cost-effective way to get more value for your money and achieve your marketing goals.
Inquiring About Discounts And Promotions
Don't be afraid to ask service providers about discounts and promotions. Many providers offer discounts for first-time customers or special promotions during certain times of the year. Inquiring about these can help you save money and get the most out of your marketing budget.
Key Takeaways
Finding affordable book marketing services that actually work can be a challenge for any author. However, with the right strategies and due diligence, it is possible to achieve your marketing goals without breaking the bank. In this blog, we have covered everything from understanding your book marketing needs and researching credible service providers to exploring different types of affordable marketing services and negotiating rates. We have also provided tips for avoiding scams and red flags. By following these guidelines and taking action, you can take your book marketing to the next level and achieve the success you deserve.
Don't let budget constraints hold you back - start exploring affordable book marketing services with Book Writing Cube. Sign up today!