By BWC Team in 2023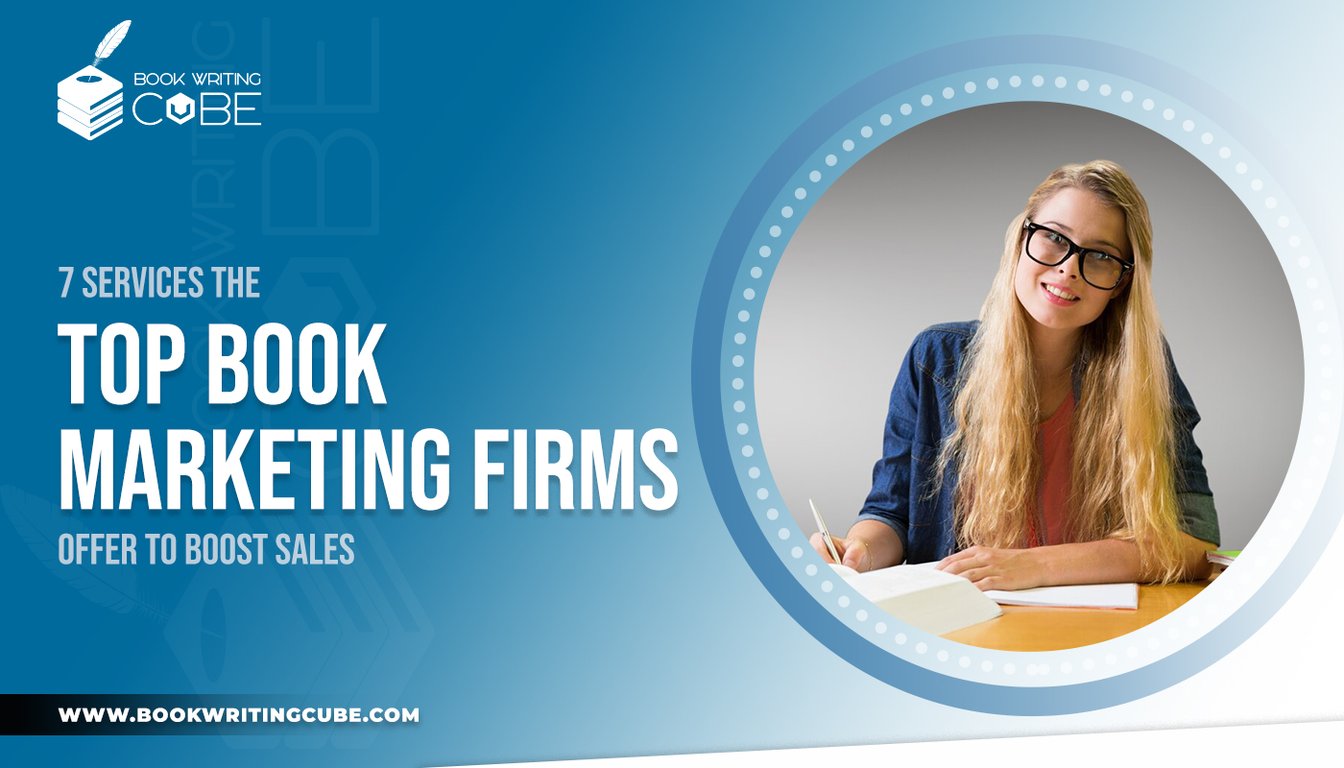 Getting published is just the first step on the journey to becoming a successful author. The next important phase is marketing your book to the masses. But spreading the word to legions of potential readers is easier said than done. This is where partnering with a top book marketing firm can make all the difference.
Book marketing experts are masters at strategically promoting titles to boost visibility and sales. They offer a comprehensive suite of services that propel a book from the shadows into the spotlight. Let's explore the 7 key offerings of the top book marketing firms:
Service 1: Comprehensive Book Marketing Strategy
The foundation of any stellar book promotion campaign is a tailored marketing strategy. Savvy book marketing firms conduct in-depth analysis of your book along with competitor titles and the current market landscape. They define your target readership and pinpoint where those readers are most active online and offline.
Armed with these insights, they develop an integrated promotion plan across channels ranging from social media to bookstore partnerships. Budget, timeline, marketing assets, distribution, and launch event planning are all mapped out in detail. This strategic roadmap lays the groundwork for maximizing exposure and sales.
Service 2: Professional Book Cover Design and Branding
As the saying goes, don't judge a book by its cover. But the reality is most readers do exactly that, at least initially. Your book cover is your #1 sales element, so it's important to have an eye-catching design that aligns with your genre. Top marketing pros collaborate with talented graphic artists to craft covers that hook browsers and convey what the book is about.
For fiction, the tone and characters are conveyed. Non-fiction covers use strong typography and visuals to communicate the concept. A great cover piques curiosity in those crucial first seconds of browsing. It also establishes cohesive branding that carries across all promotional materials.
Service 3: Expert Social Media Campaigns
In today's digitally driven book market, an effective social strategy is imperative. Leading book marketing firms are masters at leveraging platforms like Facebook, Instagram, Twitter and more to raise awareness. Visually appealing graphics and videos foster engagement. Compelling excerpts attract fans. Hashtag campaigns expand reach.
Paid ads target relevant demographics and interests. Scheduled content keeps followers in the loop on the book's progress. Email lists are grown organically by providing value. Social efforts focus both on selling and on nurturing community – that personal connection sparks word-of-mouth promotion.
Service 4: Influencer and Reviewer Collaboration
Credible voices in the literary community wield major influence over readers' purchase decisions. Savvy publicists connect with bloggers, media figures, celebrities and industry leaders who can organically endorse the book to their followers.
Sending advance reader copies and personalized pitches is key. A single Instagram post from an influencer in your niche can exponentially expand awareness. Securing endorsements from well-known authors or publications establishes immediate credibility. These collaborations lead to impactful pre-launch buzz.
Ready to get your book marketing in expert hands? Hire Book Writing Cube the top-rated book marketing firm that delivers proven sales results.
Service 5: Engaging Author Website and Blog
An author website serves as the hub bringing all marketing efforts together. Best book marketing firms help establish sites that share books, bio, events and platform the author as an authority. Integrated social media buttons and signup forms facilitate followings.
Service 6: Book Trailer Production
Video marketing is surging, and book trailers are a key multimedia component of modern book promotion. These book previews build anticipation and convey a book's tone. Book marketing firms collaborate with video producers to create trailers optimized for platforms like YouTube and social media.
Compelling music, motion graphics, key scenes and powerful narration combine into an enticing visual story. Trailers are widely distributed online and at in-person events. Their emotive impact makes the book more tangible to audiences worldwide.
Service 7: Targeted Online Advertising
The web offers unparalleled opportunities to connect with readers through targeted ads. Top marketers leverage Google and Facebook ads to promote books to demographics who are likely to purchase them. Location, age, interests and browsing history allow micro-targeting specific niches.
Ads can spotlight new releases, reviews, author events and more. PPC campaigns are managed from conception to results. Marketers monitor performance and optimize ads to maximize ROI. Well-crafted digital ads expand reach and drive conversions cost-effectively.
Key Takeaways
The book marketing services offered by leading book marketing firms provide authors with a strategic advantage in an increasingly competitive publishing landscape. By leveraging their expertise in crafting comprehensive strategies, optimizing online/offline promotion, facilitating distribution, and analyzing data, authors can elevate their book above the noise. While quality writing is the foundation, hiring skilled book marketers gives books the commercial visibility they need to resonate with readers. For authors serious about maximizing exposure and sales, a powerhouse marketing firm may be the most pivotal investment on the path to success.
Optimize your sales potential with Book Writing Cube as we not only offer the above mentioned services but we also adapt innovative ways to increase your book sales. Hire us now by signing up!