By BWC Team in 2023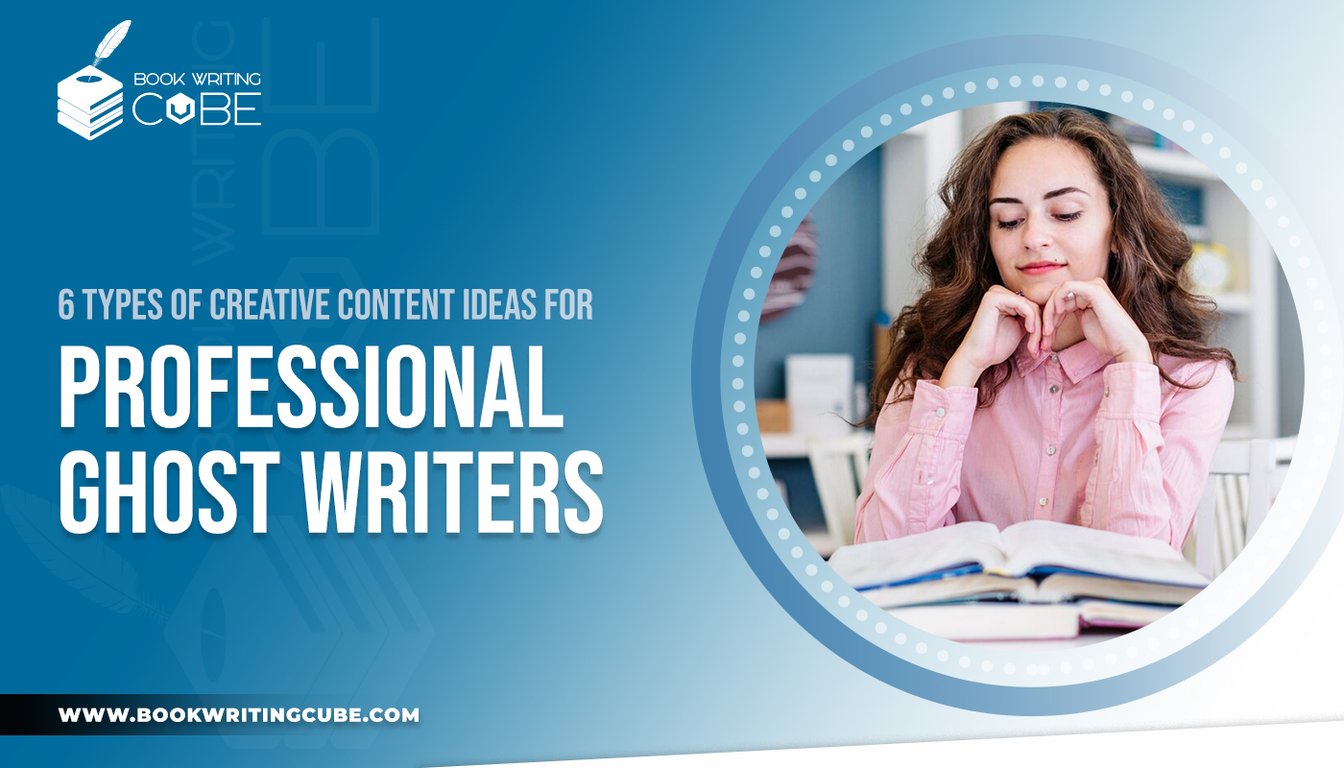 If you are a professional ghostwriter, you must be wondering about all the different types of content that you can work on. Well! Many such content types are available, and knowing about them can help you make the most out of your skills. You must understand that as professional ghostwriters, you are supposed to write content for others without taking credit for it, which makes it a more versatile and lucrative profession. Everyone currently requires written content for themselves; this comes out as a piece of terrific news because ghostwriters will always have the possibilities and work opportunities. However if you are still confused as a ghostwriter regarding what piece of content can you work with, we have made this blog for you. So keep reading to know more!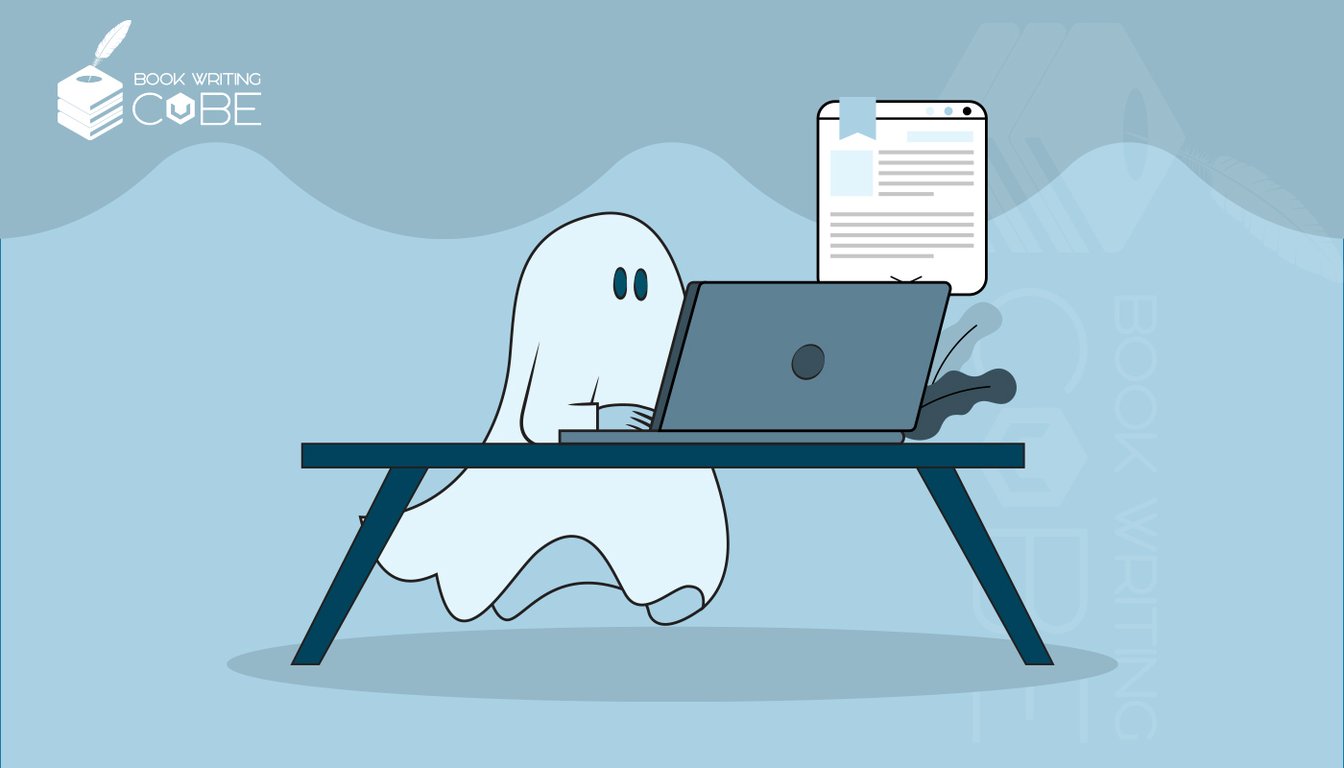 Following are the 6 types of content pieces you can write as a professional ghostwriter:
The personal, the better! When we talk about website content, it always requires a personalized touch. This is where your job starts! For example, an online portfolio requires an "About" page that exudes professionalism, personality, and audience awareness. As a professional ghostwriter, this is your leaf to turn. Any service or product descriptions also need carefully regulated detail and a degree of character that the site's owner might need to learn how to deliver. You can help them with that, too. Furthermore, brands prefer to post press releases and disclaimers but not write them themselves. Therefore, gain enough expert knowledge regarding website content, web design, etc, to assist different clients.
This kind of content is something that you are already accustomed to if you have ever produced an article or blog post that was published under another person's name. Your role is similar to that of a content writer in that you must create captivating, educational writing for online users. You must work closely with your clients and strictly adhere to their instructions to succeed in this professional path. The aspect of ghostwriting is that your name is not tied to your work. Nevertheless, it does not mean your writing should be of lower quality. Your responsibility as professional ghostwriters is to provide the finest possible writing, ideally on subjects you are familiar with or can quickly investigate. You will be on the list of talented ghostwriters by performing as directed and producing extraordinary quality content.
3-
Fiction And Non Fiction Books
To succeed in ghostwriting, one must have experience in various genres, including fiction and non-fiction, to develop a versatile writing style and understand the publishing industry. They can also work on memoirs, autobiographies, and biographies, which require a unique storytelling approach. With the right experience, they can work with diverse clients to produce engaging content that exceeds expectations.
4-
Video And Podcasts Scripts
As professional ghostwriters, you can create a wide range of content pieces for your clients. One type of content that you specialize in is video and podcast scripts. Rather than simply transcribing existing audiovisual content, working on a script requires a unique set of skills. A skilled writer with a rich expertise in writing and reading can help you create an overpowering and out of the ordinary script for your project. Writing a script is quite different from writing prose or poetry, so working with someone with relevant experience is important. By working on this skill, you can become a valuable asset to any client looking to create high-quality audiovisual content that resonates with their audience.
Let's have a conversation and discuss all this together? Call us now!
5-
Press Release And Speeches
It is highly acknowledged and necessary to have excellent and practical verbal and written communication skills. If you can work with professional emails, you can also easily do formal speeches. Business executives usually hire professional ghostwriters to write speeches for a specific occasion and audience. Remember that press releases cover various topics such as product launches, company announcements, etc. However, speeches can happen live or recorded with a different perspective and objective.
6-
Emails, Messages And News Letters
Being a professional ghostwriter, you can assist and guide your clients with written communication, such as emails, messages, newsletters, and social media posts. Furthermore, you can also create personalized and customized templates for emails that match the voice and intentions of your client for different occasions. By doing so, your clients can easily communicate with their contacts and keep them up to date. Moreover, you can also help clients pitch projects to their partners and keep their followers engaged and hooked with your writing skills.
Key Takeaways
Professional ghostwriters can create a wide range of content for clients, including blog posts, articles, newsletters, and social media posts. They can create personalized templates and match the client's voice to ensure seamless communication with contacts and followers. They can also write product descriptions, case studies, e-books, and other content to establish clients as experts in their industry. The role of a ghostwriter is to help clients tell their story and connect with their audience in a meaningful way.
Don't wait anymore, contact Book Writing Cube and let us be your professional ghostwriters today!