By BWC Team in 2023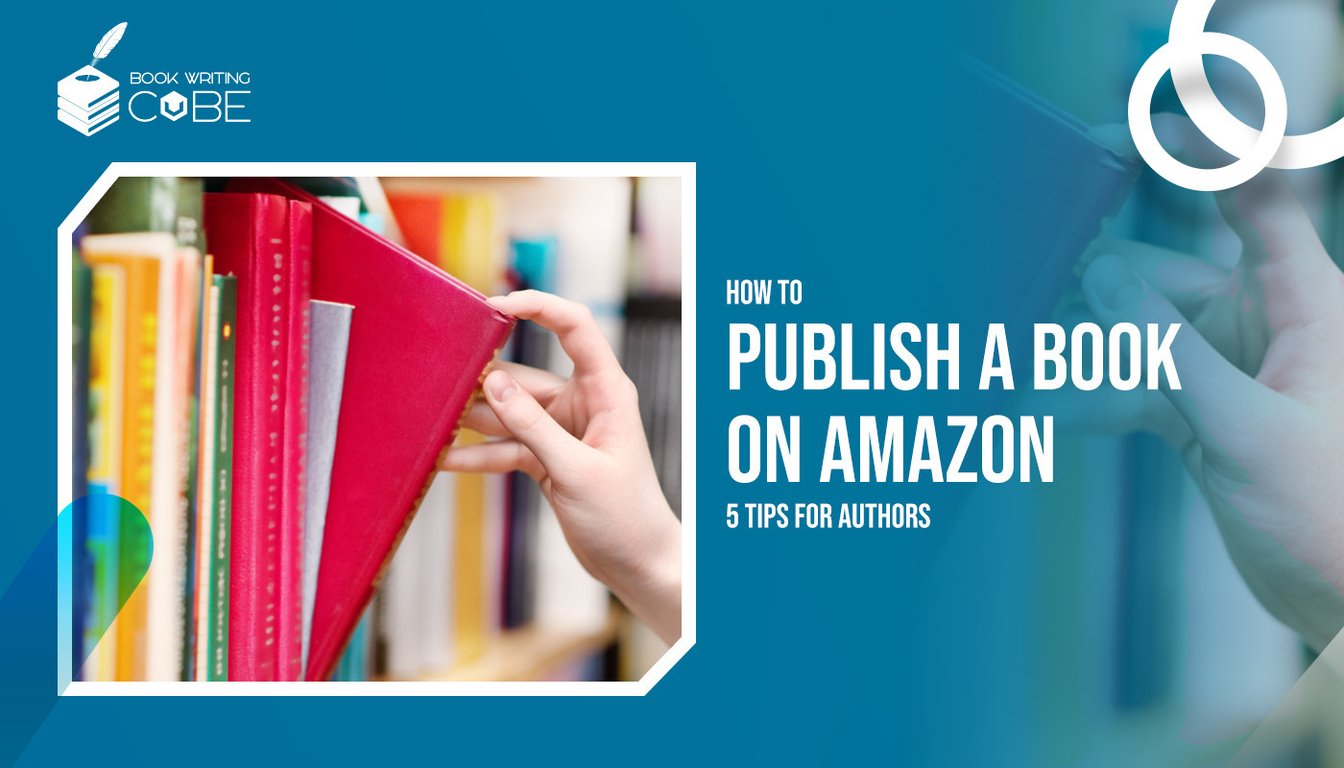 Self publishing has exploded in popularity in recent years. Where authors once faced limited options beyond traditional publishing, platforms like Amazon have put publishing capabilities directly in the hands of writers. For independent authors, Amazon opens doors to tap into their massive customer base and achieve self-publishing success.
In this guide, we'll explore the straightforward process to publish a book on Amazon. In these 5 tips, you can go from finished manuscript to live book available for sale to millions of readers. Whether you're releasing your first book or adding to an existing catalog, follow these steps to get your title live on Amazon fast.
Step 1: Write, Edit, and Format Your Book
Before thinking about publishing, the first step is to ensure you have a quality completed manuscript ready to go. This means writing the entire book content, as well as properly editing and formatting the text.
Invest time into multiple rounds of careful editing. Your book should be thoroughly proofread and free of grammar, spelling, punctuation, or consistency issues. Consider hiring a professional editor for an objective second set of eyes.
Proper formatting is also key for the reading experience. Use formatting software like Kindle Create or Vellum which are designed specifically with Amazon publishing in mind. Formatting elements like paragraph spacing, indentation, headers, page breaks, footnotes, and more will be converted for optimized reading on a Kindle.
Remember to format with different devices and screen sizes in mind. Test your file on multiple devices like a Kindle, iPad, smartphone, and computer. Ensure images and text appear clearly on all platforms.
With tight clean formatting and editors' seals of approval, your book will satisfy even the pickiest of readers.
Step 2: Design an Eye-Catching Cover
They say you can't judge a book by its cover, but the reality is a cover plays a huge role in grabbing reader attention. Especially online, your cover will likely be the first impression readers have of your work. Invest time into designing a cover that represents your book well and pops against thumbnails.
For DIY designers, there are many sites that provide user-friendly design platforms. Browse fonts, images, templates, color schemes, and more to create your vision. For a custom-designed cover, you can hire professional designers familiar with eBook cover requirements. Provide detailed info on genre, themes, and target audience.
Ensure your cover is optimized for both small thumbnail sizes as well as full-size displays. Bold, easily readable title text and visuals that intrigue readers are key. A cover that invites browsing readers to click for more details can significantly impact sales.
Step 3: Create a Kindle Direct Publishing Account
To publish a book on Amazon, you'll need to set up a Kindle Direct Publishing (KDP) account. This free platform enables you to upload, publish, and distribute both digital and paperback books on Amazon. Your KDP books will be available on Amazon sites around the world.
Once your KDP account is created, you can begin setting up your book title.
Have the following information ready for input:
Your manuscript file ready for upload
Book details like title, description, keywords, categories
Pricing and royalty preferences
Rights and distribution selections
With your account active, you're ready for the publishing process!
Step 4: Set Pricing for Your Book
One of the biggest considerations is pricing strategy. Royalty earnings differ based on the pricing you set:
$2.99-$9.99: Earn 70% royalty on each eBook sold
Below $2.99 or above $9.99: Earn 35% royalty on each eBook sold
Take time to research optimal pricing based on your genre, length, and whether you plan to enroll in KDP Select (expanded reach for exclusivity). Set a competitive price aligned with your profit goals.
With files uploaded and pricing set, all that's left is to hit "Publish" and celebrate!
Step 5: Promote and Monitor Your Book's Performance
Start celebrating...your book is officially live on Amazon! But the work doesn't stop there. Promotion and monitoring are key next steps.
Start early building hype for your launch on social media, your mailing list, etc.
Run an Amazon Kindle Countdown Deal for launch promotion
Promote via social media ads or book marketing services for increased visibility
Regularly check your Amazon Author Central dashboard for live sales, rankings, reviews and royalties
Use insights to identify opportunities to improve visibility and performance
Ongoing promotion both on and off Amazon will be important to sales. Remember to also focus on generating reviews, as these lend credibility with readers.
Stay on top of your book's performance using tools within your KDP account. Watch for trends, spikes, falloffs, and reader feedback that can inform future marketing tactics.
Conclusion!
We've covered the 5 essential steps to seamlessly publish a book on Amazon through KDP. From editing your manuscript to optimizing book details, the process is streamlined for self-publishing success. Avoid frustrations and delays by following this proven path.
Amazon puts the power of publishing and distribution directly in an author's hands like never before. So what are you waiting for? Polish off that manuscript, craft an intriguing cover, and bring your book to millions of readers today. We can't wait to hear about your self-publishing success story!
You've poured your heart and soul into writing an amazing book. Now it's time to put the power in your hands and publish it yourself on Amazon! Hire Book Writing Cube to help you publish a book on Amazon. Call us now!